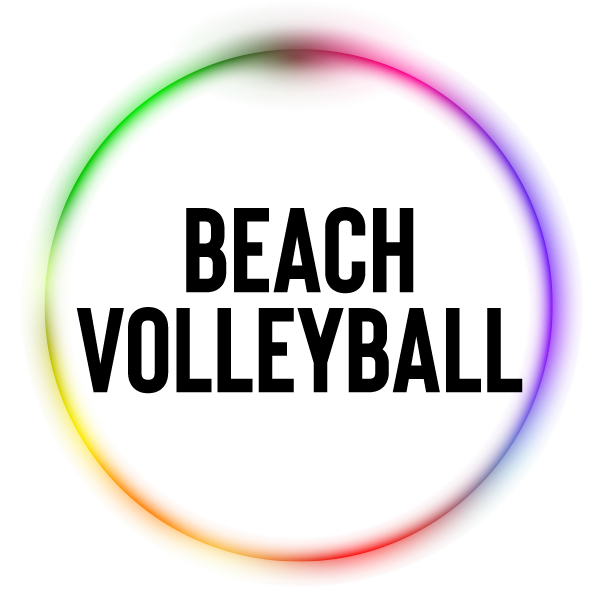 Saturday & Sunday, June 4-5
4v4 Coed Beach Volleyball Tournament
2 Day Tournament with discounts to all the events of the weekend!
Please note: This is an LGBTQ+ recreational tournament. We welcome players of all skill, gender, and sexuality, but the primary focus of this tournament is to represent the LGBTQ+ community and its allies.
The Pride Cup is a seeded bracket tournament.
Day 1 – Pods of 4 teams will compete in 3 matches (comprised of 2 sets to 21 points) in a round robin format. Their tournament seeding will be determined by their final rank.
Day 2 – Single Elimination tournament. Teams will be seeded into two divisions, A and B.
All teams are guaranteed 4 matches minimum in the tournament.
Brackets will be determined by blind draw. After round robin play on Day 1, depending on the number of teams, the tournament will be divided into 2 divisions with the top 12 teams competing in the A division and the bottom 12 teams competing in the B division.
We're looking for dedicated and energetic volunteers to assist with all of our events and competitions.