As part of the KindRED Pride Foundation, The Pride Cup is an annual LGBTQ+ multi-sport competition held during Gay Disney weekend – the first weekend in June in Orlando. With events welcoming all levels of athletes, the spirit of the competition is "Be Kind Champion" to coincide with the RED Shirt Pride Days. 
All players get 20% off One Magical Week and 15% Girls in Wonderland events!
Get to know players throughout the tournament while you celebrate your victories, commiserate your losses or just want to hangout and have a cold one at our nightly Pride Cup Happy Hours at Jocks & Jills Sports Bar.

Jocks & Jills Sports Bar is located next door from the Fairfield Inn host hotel over at the Sheraton Lake Buena Vista Hotel.

Players get free entry to Therapy Pool Parties after 6pm or all day access if they book a hotel at the Fairfield Inn Host Hotel. On Saturday, June 3rd we will have a dedicated Pride Cup Player Pool Party starting at 6pm. 
All pool parties are located next door from the Fairfield Inn host hotel over at the Sheraton Lake Buena Vista Hotel.
Join thousands of LGBTQ+ tourists from around the nation at the epic RIPTIDE party at Disney's Typhoon Lagoon. Featuring 16 waterslides, lazy river, wave pool and a brach front dance party featuring international DJ GSP. 
All Pride Cup players get 20% off admission, you will either receive a discount code or be able to purchase tickets in your sports registration.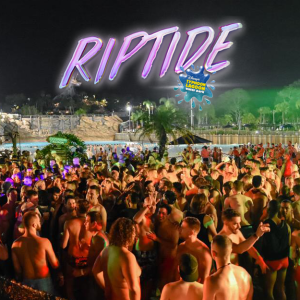 The Fairfield Inn & Suites by Marriott Orlando Lake Buena Vista is the official host hotel of the Pride Cup. Players can take advantage of a special $169/per night rate that includes 2 all-day Therapy Pool Party tickets.
All sports will be played less than 2 miles away from the host hotel at Dr. Phillips Community Park and the Adjacent Lake Buena Vista High School. These facilities are brand new with restrooms, pavilions, vending machines and the Pride Cup will invite many local food trucks to provide lunch options during the day.
(Hurry — we sold out in 2022!)
Disclaimer: All of the events and venues at The Pride Cup are "at your own risk."  While visiting and/or participating all persons assume any and all risks associated with the activities and venues, including participating in an activity by one of our Sports Partners. The Kindred Pride Foundation, Inc. is not responsible and is to be held harmless of any injury sustained while at its events or venues. We encourage everyone to participate and act in an appropriate manner and reserve the right to refuse service or entry to anyone not meeting that criteria. Any participants or guests not following or adhering to our rules may be asked to leave.